Reliable Air Quality Information
Let the data talk
Provide concise weather and air quality information with smart dashboard. Toggle between air quality (AQ) index and measured PM2.5 concentration to understand air pollution status.
Accurate Weather and Air Quality Forecast
Plan outdoor activities 5 days in advance
Real time and 5-day forecasts of weather and air quality, allowing you to make informed decisions before undertaking outdoor activities. Plan and minimize pollution exposure.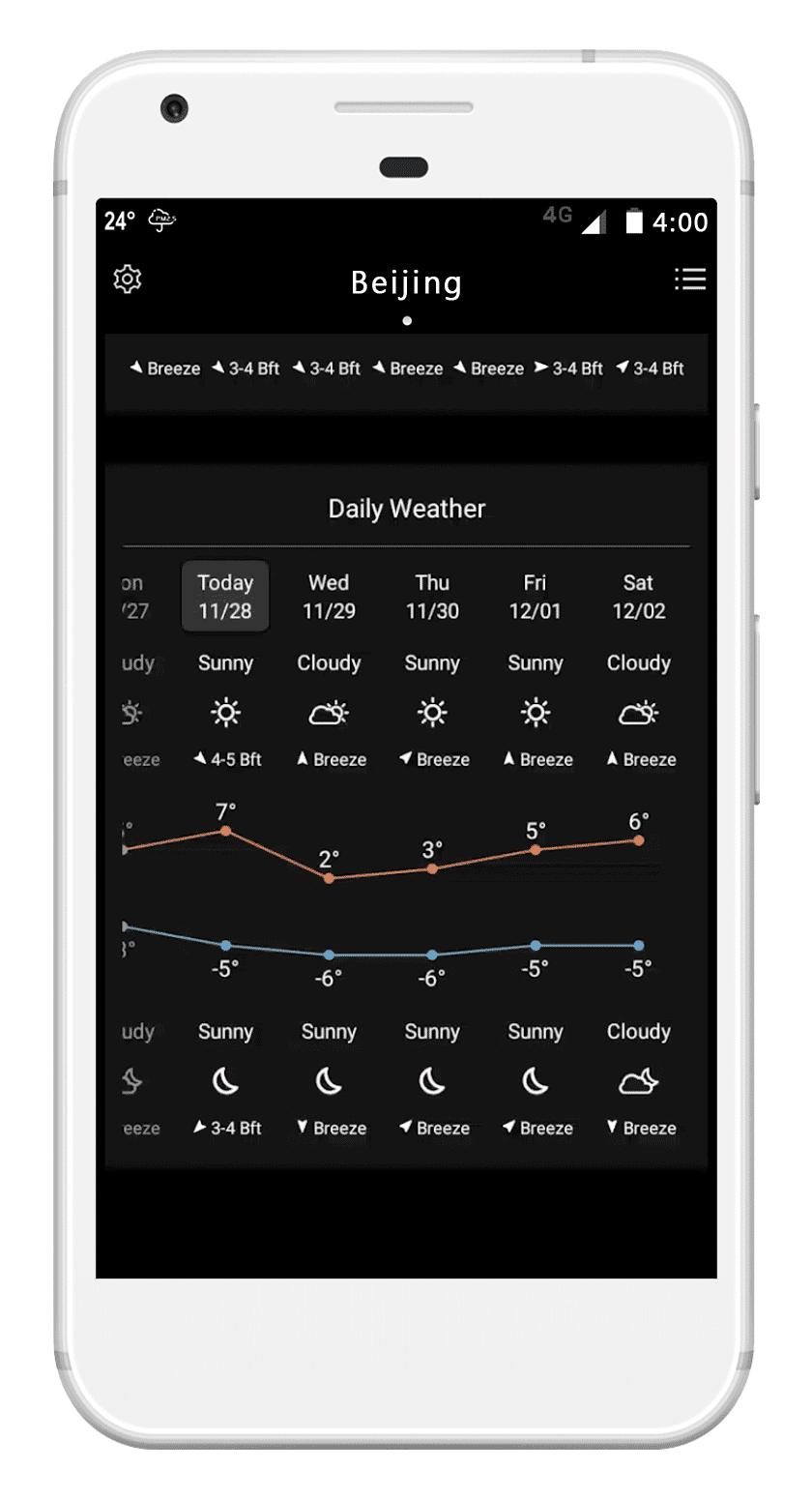 Personal PM2.5 Intake Calculator
Monitor your respiratory health
Estimate and keep track of your daily PM2.5 intake, based on various factors such as time spent outdoors, and whether a mask or air purifier is used.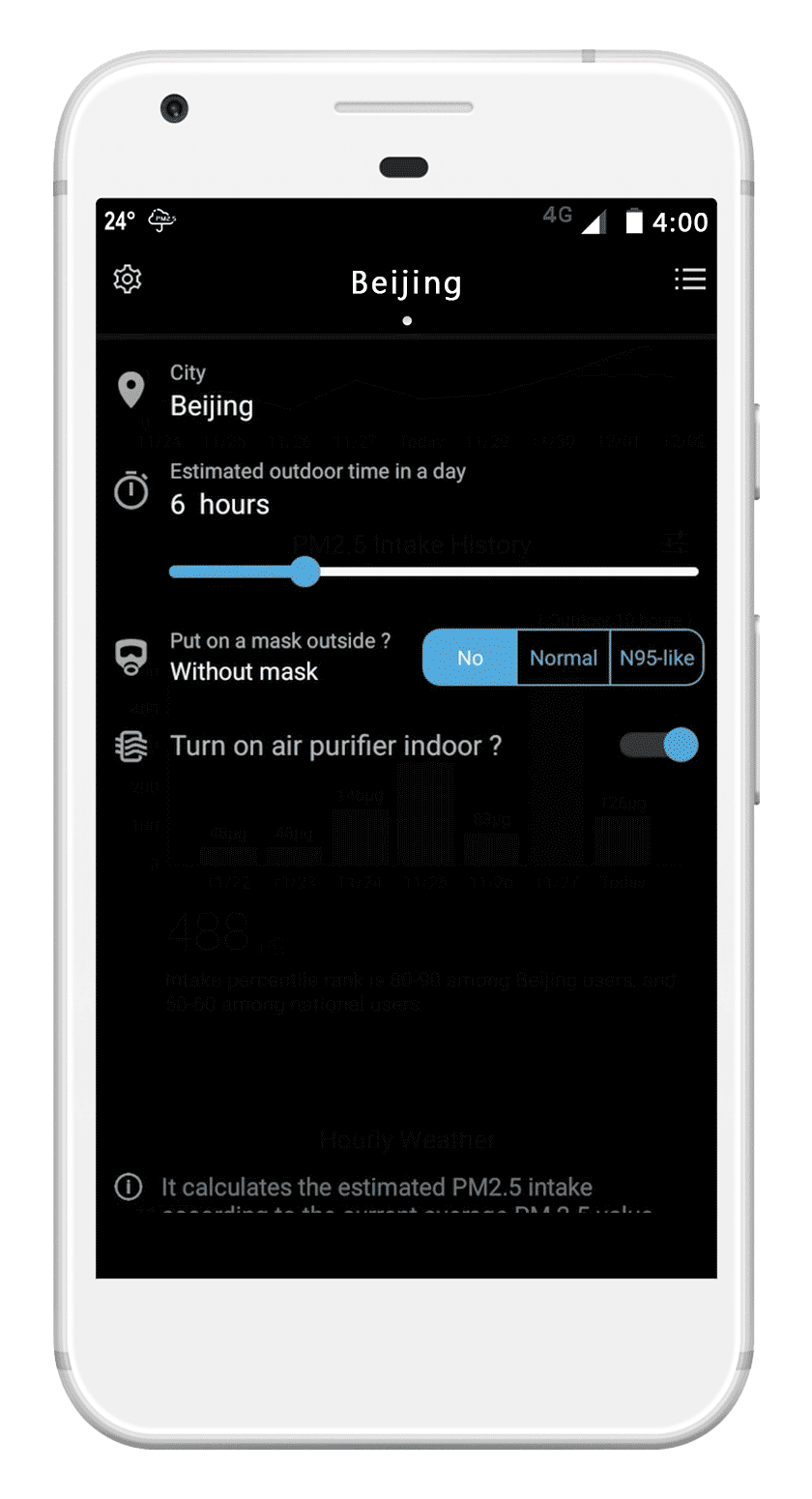 Professional PM2.5 Forecast Map
Know weather and air quality trends in your region
Empower yourself with professional tools that scientists use to analyse weather trends.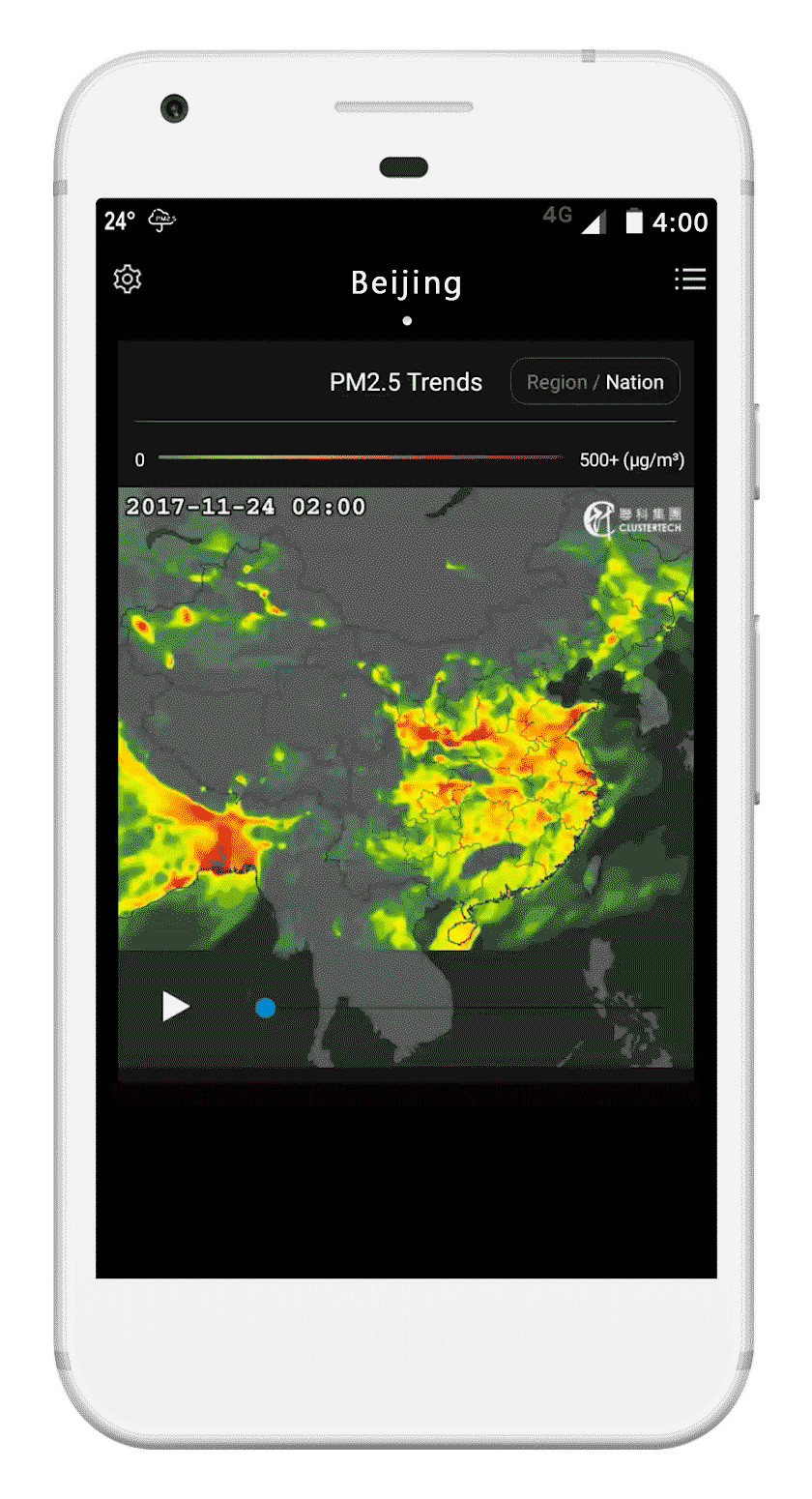 Download About Us
ClusterTech Weather・AQ, developed by ClusterTech Limited, is a weather and air quality forecast APP serving the public. "ClusterTech Weather . AQ" is the latest version of PM2.5 forecast app "Airhuxi". To provide the most reliable and accurate weather and air quality reports, we develop this APP utilizing advanced forecasting models. This APP will help users better understand the impact of air quality on their health and better plan for outdoor activities in response to different weather situations. Our team is led by domain experts, with Ph.D.s from top universities, who have been participating in national research projects and possessmore than 15 years experience in cluster computing, meteorological and environmental science.
ClusterTech Limited is committed to providing value to clients through advanced computing technologies including Cloud, High Performance Computing, Big Data and Heterogeneous Computing. We provide a comprehensive range of services and products to solve problems in massive data processing, large-scale computing, in-depth analysis, artificial intelligence, and uninterrupted service. Our business areas include financial engineering, business intelligence, environmental science, smart city, and internet applications.
Contact us
We want to hear from you! Your comments will help us improve ClusterTech Weather・AQ.
Thank you for your support!
Units 211 - 213, Lakeside 1, No. 8 Science Park West Avenue, Hong Kong Science Park, N.T.,
Hong Kong
+852 2655 6100 Copyright © 2017 ClusterTech Limited